Local & Small Business Owners ~ Daz & Sherry Alberty ~ Serving the community for over 30 years. Daz Alberty is a bonded & insured Master Locksmith & member of the Massachusetts Locksmith Association. He is a Registered Locksmith with the Associated Locksmiths of America, Inc. Sherry Alberty is a member of NFIB.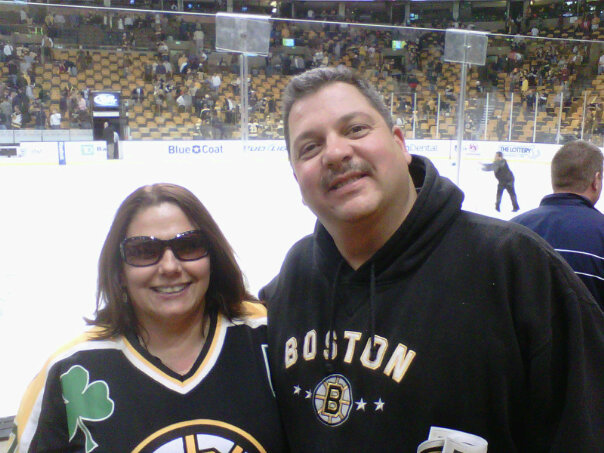 "YOUR SECURITY IS OUR BUSINESS"
Small Family Business Just Got Bigger!
The Lock Clinic owners Daz and Sherry Alberty celebrated their 25th wedding anniversary with a move in June to a new location. The Lock Clinic has been a familiar face on Washington Street since 1978, with the Alberty's starting in 1993.
When choosing a locksmith, experience and trustworthiness are two critical components of that decision. Daz Alberty more than fulfills those requirements with his expertise as a master locksmith for over 30 years and as a registered locksmith with the Associated Locksmiths of America. When loyal customers walk into The Lock Clinic, there are always familiar faces to greet them. Sherry & Daz both work in the shop as well as two employees who have been with the company over 11 years. In fact, their children who grew up playing blocks at the shop are now grown and working on locks. Their son works part time & even their daughters help out at the business every so often when mom and dad need a hand. It's a family business.
The Lock Clinic is equipped to handle all lock-related services for residential and commercial properties. Their corporate accounts, in fact, are a major key to their success. They have serviced the Kraft Group and Boston Scientific for over 19 years. While servicing ADT, Stanley, FEMA, the US Marshalls, the Boston Federal Courthouse, Bank of America and Enterprise Rent-A-Car, to name a few, for over 15 years, they will still personally care for their residential customers, and handle all your lock needs from the initial service call to choosing your hardware to replacing keys. Like the slogan says, "You can feel safe" with The Lock Clinic.
Their name may say locksmith, but their services go beyond traditional rekeying and lock installations. The Lock Clinic also partners with major alarm companies and installs electronic devices and security systems. Their new location will be offering a security service center for automotive installations with security systems, remote starters, GPS, car stereos and tinted windows right on site.
As a family-run and established local business, The Lock Clinic has also recently lowered their prices to accommodate their customers in a continuing struggling economy. They frequently compare their prices to competitors and confidently provide their customers with some of the lowest rates in the area.
Turn to the people that local residents and businesses have trusted for over a quarter of a century to handle all their lock or security needs. The address may have changed, but the service, experience and reputation continues to represent the backbone of this local company. And the family? The Alberty's have recently welcomed their first grandchild and it likely won't be long before Midas Dylan is working with his Papa!
"We Cut Keys"
Sports Keys, Disney Keys, Happy Keys, Fun Keys
Our business hours are Monday – Friday, 8:00am to 4:00pm & Saturdays by appointment only.
Visa ~ Master Card ~ Discover ~ American Express
Call Us Today! 800-287-6641